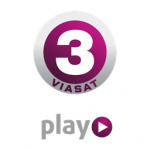 The TV3 Play addon has been broken for a while and has been in a limbo state since I wrote about it a couple of months ago. Luckily Anders Norman has stepped up and has taken over the role as maintainer for the TV3 Play addon.
The updated addon is available from the official Kodi repository today. The version by Anders Norman is version 3.0.0 or later. The addon has been partially rewritten and I've not been involved so I can't provide any help, however the addon looks solid and works fine for me.
Big thanks to Anders for stepping up!